Ladybug Garden
Posters
Photos
Fall Garden Party 2016
Shabby Chic Lemonade Stand
Keegan and Chelsee
Malcolm and Gordon with Apples from the Okanagan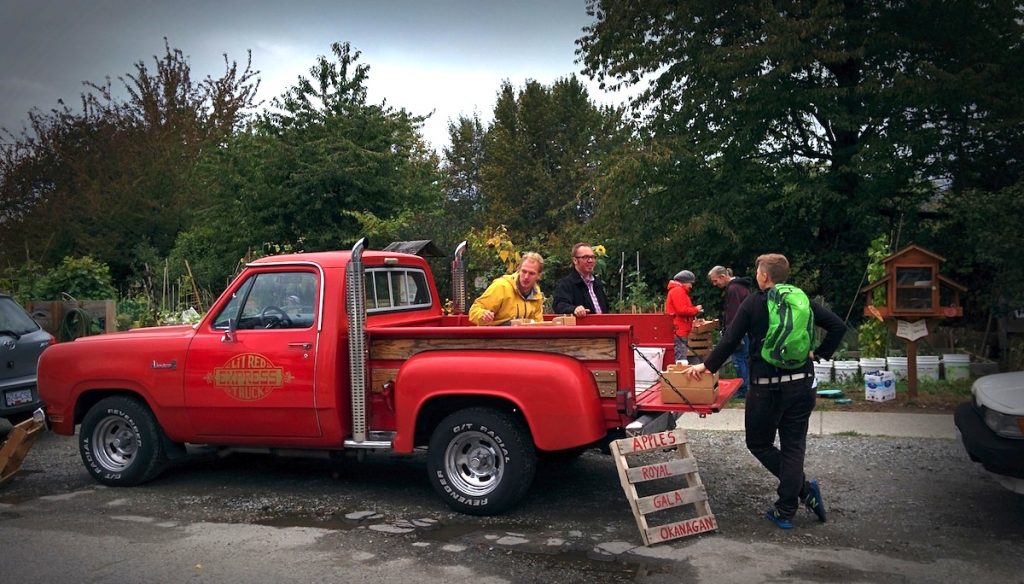 Fall Garden Party 2015
Lina Mandolina & Friends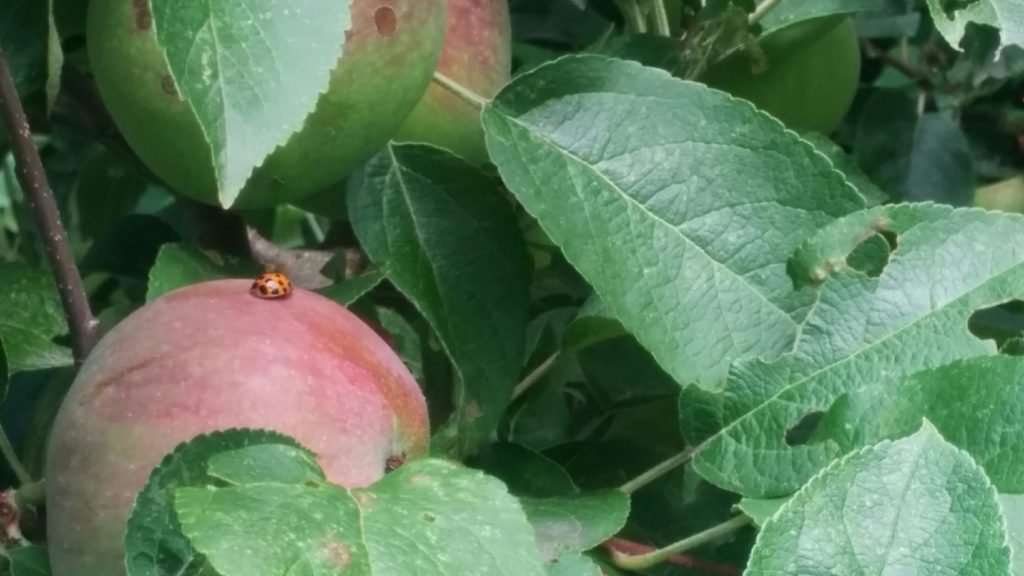 Prairie and the Honey Bees
Prairie and the Honey Bees
A group of us were chatting in the garden.
Jacques had donned his bee-keeping gear and was smoking out some errant bees in the garden shed. The bees had scented empty honeycomb frames stored in the shed. More honeycombs to colonize, the bees buzzed with happiness.
Prairie who is all of four-and-a-half, wearing only shorts to stay cool on a summer evening, bereft of any fear of bees, wandered over in her bare feet to watch Jacques, draped from head-to-toe in bee keeping gear, fearlessly smoking out the bees.
I laughed and said, let's photograph Jacques and Prairie! Jacques' wife Sarah said, when you use sage smoke it doesn't harm the bees, it just makes them calm. Then Sarah said, we should make pies for the garden party from the apples and blackberries growing in the garden. I said, wow, what a great idea, are you going to make the pies? Sarah whispered a secret. I am going to make Jacques do it, she smiled. Prairie's mother Giselle then said, Anne why don't you make the pies! I said, I'm too busy, I'm going to the bakery.
by Anne D. — August 2016